Our Machineries
For the first time in this field, we have imported automatic Roll forming for Slotted Angle and Cable Trays. This enables massive production with precise planning of output. Regular monitoring of tools and machineries help us to avoid any defects in production.
Slotted Angle Roll Forming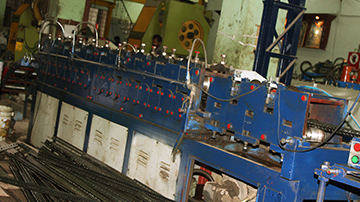 Slotted angles and roll forming machines gives a massive production, with precise planning of quantity.
Panels Shelves Roll Forming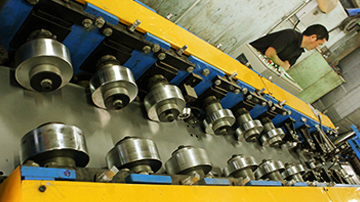 Shelves Roll forming machines, enables the production of panels in all sizes, both in widths and lengths and in all thickness.
Cable Tray Roll Forming Machine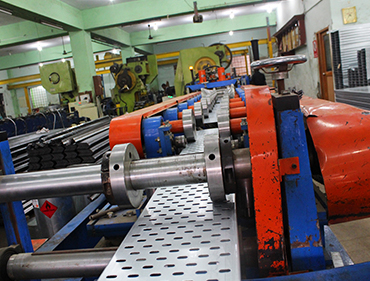 Cable tray roll forming machine gives a mass production of all types of cable trays. Both in MS and GI Trays can be fabricated to any lengths.
Hydraulic Bending Machine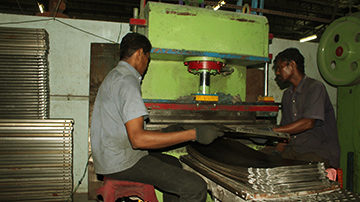 Hydraulic Bending Machine are used for fabrication of customized sizes, in lesser quantity.
Punching Machine 30 Tons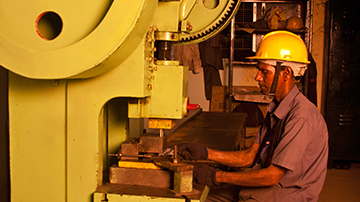 We have got power press in different capacities ranging from 30 Tonnes to 120 Tonnes. All the accessories are being fabricated from presses.
Hydraulic Shearing Machine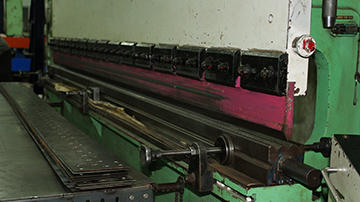 The specially designed compact manifolds give smooth and silent operation.These machines are capable to perform the accurate cutting.
Automatic Punching Cable Tray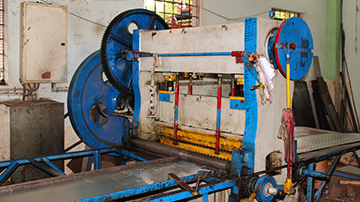 This is an automatic punching machine for cable trays. This enables the punching of full sheet, with punching holes, matching different sizes.
Automatic Powder Coating Booth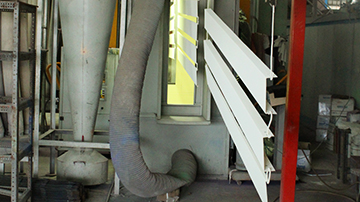 Powder coating protects the roughest, toughest machinery as well as the household items you depend on daily.
Hydraulic Press Brake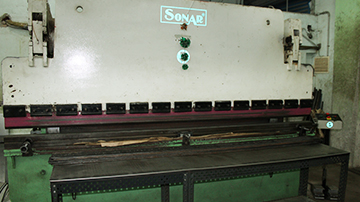 Hydraulic Press Brakes are highly productive, accurate, and economical. These press brakes are manufactured to high standards.
Power Press 30 Tons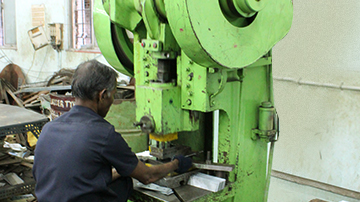 We have got power press with various capacities 30 Tonnes to 100 Tonnes. To fabricate and punch accessories we use different power press
Power Press 50 Tons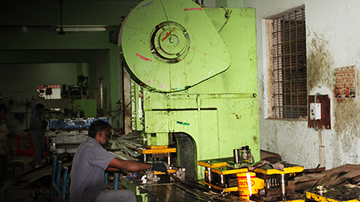 We have got power press with various capacities 30 Tonnes to 100 Tonnes. To fabricate and punch accessories we use different power press
Power Press 75 Tons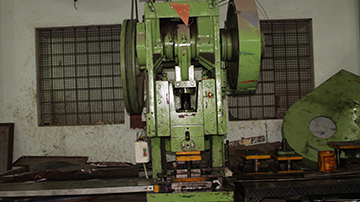 We have got power press with various capacities 30 Tonnes to 100 Tonnes. To fabricate and punch accessories we use different power press
If You Need Any Industrial Solution ... We Are Available For You