Perforated Cable Trays
These trays are fabricated from M.S sheets or PreGalvanized sheets. Perforated is done on the top of the trays, for ventilation and to tie the cables. various widths are available in standard lengths. The raw materials are procured from the reputed and authorised steel plants like JSW,POSCO,TATA and ESSAR steels., giving the highest priority in finishing and smoothness of cable trays ascertaining the safety of the cables run on it.
PreGalvanized trays are straight away used after fabrication ,No finishing is done on it . Ms trays are treated with enamel paint or powder coated painting or hot dip galvanizing.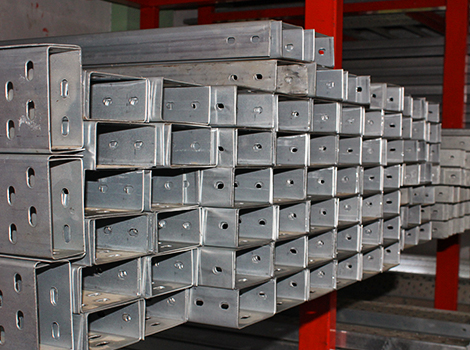 Perforated Straight Channel
Strength: Light, Medium & Heavy Duty
Raw Material: Mild Steel , GP Coil
Width(W): 50 mm -1200 mm
Height(H): 25 mm - 150 mm
Thickness: 1.6 mm / 2.0 mm / 2.5 mm
Length: 2500 mm / 3000 mm
Finish - Mild Steel: Hot Dip Galvanizing as per IS 2629 / 2633 / 4759, Painted & Powder Coated
Perforated Inward Bend (IB) Straight
Strength: Light, Medium & Heavy Duty
Raw Material: Mild Steel , GP Coil
Width(W): 50 mm -1200 mm
Height(H): 25 mm - 150 mm
Thickness: 1.6 mm / 2.0 mm / 2.5 mm
Inward Bend: 12 mm - 25 mm
Length: 2500 mm / 3000 mm
Finish - Mild Steel: Hot Dip Galvanizing as per IS 2629 / 2633 / 4759, Painted & Powder Coated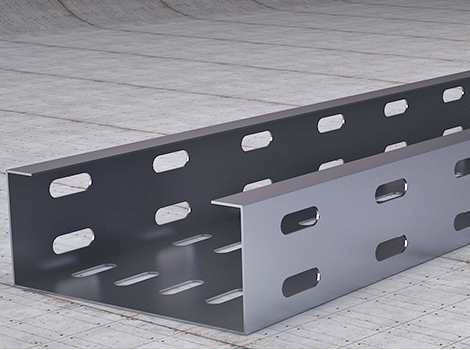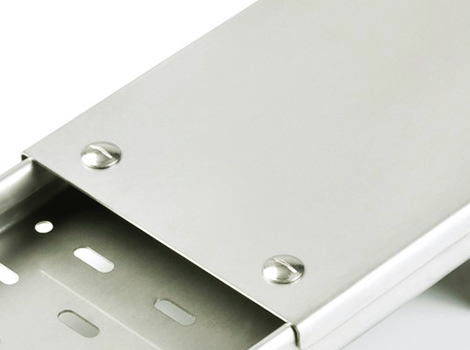 Perforated Tray Covers
Strength: Light, Medium & Heavy Duty
Raw Material: Mild Steel , GP Coil
Width(W): 50 mm -1200 mm
Height(H): 25 mm - 150 mm
Thickness: 1.6 mm / 2.0 mm / 2.5 mm
Inward Bend: 12 mm - 25 mm
Length: 2500 mm / 3000 mm
Finish - Mild Steel: Hot Dip Galvanizing as per IS 2629 / 2633 / 4759, Painted & Powder Coated
Perforated Inward Bend With Reinforcement Inclined
Strength: Light, Medium & Heavy Duty
Raw Material: Mild Steel , GP Coil
Width(W): 50 mm -1200 mm
Height(H): 25 mm - 150 mm
Thickness: 1.6 mm / 2.0 mm / 2.5 mm
Inward Bend: 12 mm - 25 mm
Inclined Bend: 12 mm - 25 mm
Length: 2500 mm / 3000 mm
Finish - Mild Steel: Hot Dip Galvanizing as per IS 2629 / 2633 / 4759, Painted & Powder Coated